PVC Resin
DCW PVC is made from Vinyl Chloride Monomer (VCM). VCM is polymerised in Stainless Steel reactors, in the presence of suspending agents and cataysts under pressure. Polymerised PVC is a slurry which is stripped to recover last traces of Monomer, Centrifuged and dried.
Easy Processabilituy
High compatibility with plasticizers & stabilizers.
Excellent heat stability.
High bulk density & low fish eye count.
Uniform particle size.
Low volatile content.
Specification
Download File
Property

Grade PR-065

Grade PR-057

Appearance

White Powder

White Powder

K Value (1% Cyclohexanone)

64-67

57-60

Degree of Polymerisation (0.4% Nitrobenzene)

980-1080

620-720

Bulk Density (gm/ml)

0.46-0.54

0.46-0.54

Sieve Analysis (42 Mesh pass wt%)

99.9

99.9

Volatile Matter (wt% (105 C - Ihr)

0.3

0.3

Packing 25 Kgs Net HDPE Woven Sacks with LDPE Liner



DCW PVC can be used in a wide range of products. Some of them are -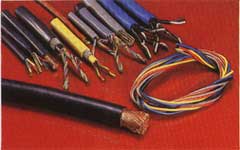 Pipes, conduits and Tubings -(PR 065)
Rigid flexible and corrugated pipes Suction hose and tubings Irrigation systems - (PR 065)
Sewerage and sanitary pipes Electrical conduits - (PR 065)
Fittings & Profiles
Automobiles & Sanitary fittings Doors & window fencing Panelling & railings - (PR 065)
Wires & Cables - (PR 065)
Bottles & Containers (PR 057)